Las Venturas Playground's 10th year!
posted by Harry on Monday, May the 16th at 2:35 AM
Hello!
On
Sunday the 22nd of May
, it will have been exactly
TEN YEARS
since Badeend, Sander and Peter founded Las Venturas Playground. This is a huge milestone for any community - let alone a game server! Over the course of the past 10 years, we've racked up a whopping
118,827
registered players from
200 countries
and all
7 continents
, with a total of
1,709,526 hours
played on Las Venturas Playground. During that time,
9,859,676 people
have been murdered in San Andreas, and
7,994,073 people
have died by fault of their own via suicide, accidental death, or other unknown causes. Out of
339,165 notes, kicks & bans
, Peter was first in line to kick Badeend with the reason "stfu". The very first ban happened the following day; Stef was banned automatically for the reason "Used fake-kill with a Minigun", hopefully by testing our anti-cheat system!
As exciting as these statistics are, the real reason for this announcement is to notify you that we'll be pulling out all the stops to create a fun-filled weekend to engage with both old and new faces to celebrate this impressive milestone!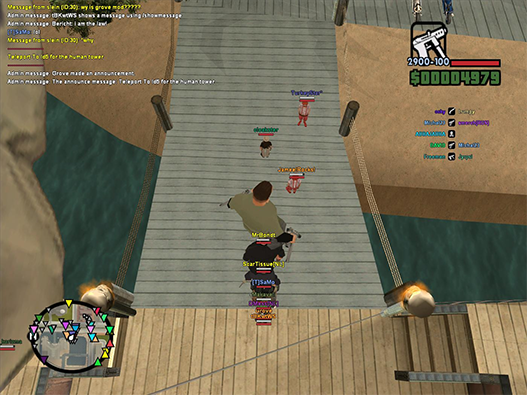 When is this happening?
There will be exciting events going on throughout the weekend, starting on Friday, the 20th of May 2016 at 8PM GMT+2.
The main event with smaller prizes, giveaways, and special crew led events begins:
14:00 GMT +2 (Dutch time) Sunday the 22nd of May 2016, and ends at Midnight on the same day.
Who's going to be attending?
Many current and former crew members have confirmed their attendance; outside of that, we don't know - this announcement is being sent out a week in advance of the event on all of our social media platforms along with our website & forum in order to maximize the number of attendees.
Bring along any past players you have kept in touch with- this is sure to be a memorable weekend in LVP history!

Can I come?
Yes, and we hope that you do! As long as you have a computer, working internet connection & GTA:SA(MP) installed, you're invited to join! Details on doing so can be found
here
.
Will there be anything different?
Yes! We plan on hosting a number of events - Cruises, Terrorist Chases, Hide and Seek Games, Various Races, Haystack Competitions, Casino Robberies, Rivershell Wars, Capture the Briefcase and more! There will be various prizes awarded to the winners of various competitions that will be hosted on this day. These prizes include an
NVIDIA GeForce GTX 970 graphics card
, the ability to choose a PC game of your choice, VIP status, and personalized properties on the server.  We'll also be more lenient than usual - offering jetpacks, godmode, access to normally restricted vehicles (i.e. Rhino, Hydra, Hunter) and other special privileges upon request - anything to enhance your visit.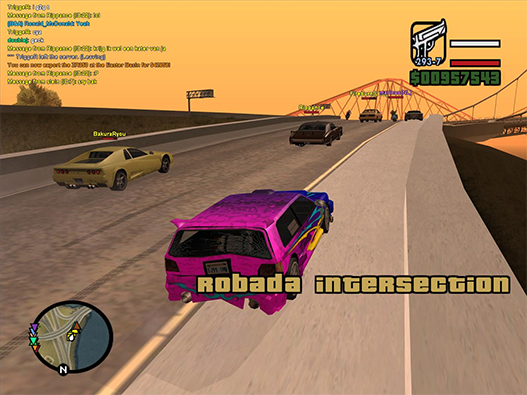 We look forward to your attendance at this grand milestone!
Thank you all for continuing to make this community great!
- The Las Venturas Playground management and crew.
Server IP:
play.sa-mp.nl:7777
Website:
https://sa-mp.nl
Twitter:
https://twitter.com/lvplayground
Facebook:
https://www.facebook.com/lvplayground/